About Canada – Hong Kong United Heart to Heart (加港心聯心)
With the controversial National Security Law enacted in Hong Kong in mid-2020, many Hong Kong people and Canadians living in Hong Kong plan to leave Hong Kong because they feel uncomfortable with the suppression of democracy and civil liberties. Canada is one of the top countries they like to settle. About 90,000 people left Hong Kong last year and possibly up to 20 per cent chose to come to Canada.
This Canada - Hong Kong United Heart to Heart project funded by the United Church's Innovation Grant is to connect us with these newcomers and inform them that the United Church of Canada is ready and happy to assist and welcome them. We will have a spiritual home for them and they will enjoy our fellowship as they arrive in Canada. Although many of them will choose to settle in major metropolitan areas like Toronto, Vancouver, Calgary etc. there will be some choose to live in other parts of our country. We have Chinese United Churches to support them in major metropolitan areas, but if they choose to settle in other parts of Canada, we need to rely on the English speaking United Churches to assist these new Hong Kong immigrants or students. Welcoming these new comers can also strengthen your local community of faith. United Church is well suited to support these new Hong Kong immigrants and students to join one of our communities of faith from coast to coast and make their settlement journey less lonely and stressful.
This initiative is exploring various ways to connect with our target audience (such as through social media, word of mouth, internet etc.) in Hong Kong before they immigrate and in Canada as they arrive.  Through these different communication channels, Mississauga Chinese United Church will be acting as the liaison between the new Hong Kong immigrants and the local community of faith. We will get in touch with the Hong Kongers and inform them where they can join a United Church near where they will / are staying and help them to get settle as well as nurture their Christian faith/spiritual growth. Likewise, we will also contact the local community of faith that some new Hong Kong immigrants will settle in their community and request them to offer assistance.  This initiative provides a "Win-Win" scenario where The local community of faith's participation will also enhance the growth of all the communities of faith under the United Church and the new immigrants will receive support and assistance.
We are aware that not all communities of faith are familiar with how best to provide services to support new Hong Kong immigrants and students or new immigrants from other places. Therefore, we have developed some materials under this project to offer some suggestions on topics that new immigrants are most interested in as they are coming or just landed in Canada. We have also developed a web page that has some useful information to new Hong Kongers who are settling in our city. You can also use the information specific to Mississauga as reference if you would plan to update your website to include information related to assist new immigrants. If you would like to further discuss the new Hong Kong immigrant topic with us, please email us at mymcuc@gmail.com
Information that new immigrants are most interested in
The topics highlighted here are information that newcomers are mostly likely to learn about:
Social Insurance Number (SIN)
For new immigrants, one important piece of identification that they will need to start their life in Canada is their Social Insurance Number (SIN) card. They will need the SIN card to work in Canada or access government programs and benefits. For information on getting the SIN card, please clink the following link:
https://www.canada.ca/en/employment-social-development/services/sin.html
Permanent Resident Card
Permanent residents (PR) of Canada must carry and present their valid PR when boarding a flight to Canada, or travelling to Canada on any other commercial carrier. If you do not carry your PR card, you may not be able to board your flight, train, bus or boat to Canada.
It is your responsibility to ensure that your PR card is still valid when you return from travel outside Canada, and to apply for a new PR card when your current card expires.
If you are a new immigrant to Canada, you do not need to apply for a permanent resident (PR) card. We will mail your card to you when you get to Canada.
For more details about the PR card, please visit: https://www.cic.gc.ca/english/helpcentre/answer.asp?qnum=056&top=10
Health Insurance
Canadian citizens and permanent residents can apply for public health insurance. Each province and territory has its own health insurance plan. Therefore, you have to go to your respective province to find out details about their own provincial health plan. For example, if you are living in Ontario, you need to get an Ontario Health Insurance Plan (OHIP) card.
For more details about the OHIP card, please visit"
https://www.ontario.ca/page/apply-ohip-and-get-health-card
Accommodation:
Finding a place to live is one of the most important task for every new comers. Each community has its unique situation and resources to assist new comers to find their new homes. Your knowledge in your own community and your network of real estate professionals will allow you to provide useful assistance to the new immigrants in finding a place to stay.
The following are some useful links about find a place to live in general:
Renting your first apartment or house
https://www.canada.ca/en/financial-consumer-agency/services/renting-first-apartment.html
Buying a home
https://www.canada.ca/en/financial-consumer-agency/services/buying-home.html
Homebuying step by step: Everything you need to buy a home in Canada.
https://www.cmhc-schl.gc.ca/en/consumers/home-buying/buying-guides/home-buying
Getting Around:
In order to conduct your daily activities, you need to make multiple trips such as going to work, going to school, shopping or visiting friends. It is especially important for new comers to learn the difference ways to move around in their new environment so that they can carry out their business and life in a convenient manner.
The following are different ways you can travel/commute
Drive
In order for you to drive your own car, the first thing you will need to do is to get your driver's license. In Canada, each province and territory issue their own driver's license.  In the case of Ontario, you need to go to the Ontario Ministry of Transportation (MTO) to learn how to get your driver's license so that you will be able to drive yourself and your family around https://www.ontario.ca/document/official-mto-drivers-handbook/getting-your-drivers-licence
Public Transit
Every municipality or region provides public transit to help their residents to get around. They can be train, subway, light rail or buses on designated routes and schedules. You can visit your respective public transit agency for information. For example in Mississauga you can visit Triplinx  https://www.triplinx.ca/ to find out what bus or train to take and get you to where you want to go.
Apart from public transit, you can also call a taxi or use a ride hailing services (e.g. Ulber) to provide you with a door-to-door transportation service.
Education:
Canada does not has a national curriculum. Each province is responsible to develop their own education system. In Ontario, the Ontario Ministry of Education is responsible for administering and funding Ontario's kindergarten, elementary and secondary schools. For historic and legal reasons there are four types of publically funded school districts in Ontario: English public, English Catholic*, French public, and French Catholic.*
*Note a student does not has to be a Catholic to attend a Catholic school in secondary school, but there may be some restrictions at elementary schools.
The following links are school related information in Mississauga:
For information on English public schools, please visit: https://www.peelschools.org/
For information on English Catholic schools, please visit: https://www.dpcdsb.org/
For information on French public schools, please visit:
https://www.peelschools.org/french
https://www.acepo.org/en/ontario-french-language-schools/
For information on French Catholic schools, please visit: https://www.dpcdsb.org/programs-services/languages/french-immersion
After successful receiving your secondary school education, students can consider to continue with their post-secondary education. There are different type of post-secondary institutions a student can consider to enroll. They include universities, colleges and institutes. For general information about post-secondary education, please visit: https://www.canada.ca/en/immigration-refugees-citizenship/services/new-immigrants/new-life-canada/education/types-school/post-secondary.html
For new immigrants to improve their English, apart from the formal education system, new immigrants can also enroll in LINC (Language Instruction for Newcomers to Canada) and ESL (English as a Second Language) classes. These classes are usually organized by local non-profit organization.
Employment:
There are a number of agencies in many communities that help new comers to find a job.
Some jobs (like doctors, nurses, engineers, electricians and plumbers) are regulated or controlled by provincial, territorial and sometimes federal laws. You will need to apply for and have a professional licence before you can work in those fields in Canada
To get your credentials assessed in Canada, you can visit: https://www.canada.ca/en/immigration-refugees-citizenship/services/new-immigrants/prepare-life-canada/prepare-work/credential-assessment.html
Finance:
Banking:
As you arrived in Canada, you can open a bank account to conduct your daily financial activities and business. To find out banks that are conducting business and are regulated by the Federal government, please visit: http://www.osfi-bsif.gc.ca/Eng/wt-ow/Pages/wwr-er.aspx?sc=1&gc=1#WWRLink11
Taxation
Residents in Canada pay taxes to support government programs and public services such as health care and education. If you are a Canadian resident, you must file an income tax return every year (usually before April 30) with the Canada Revenue Agency. For more detail about taxation in Canada, please visit: https://www.canada.ca/en/services/taxes.html
If you need professional assistance to help you with your tax issues, you can seek accounting service from a chartered professional accountant.
Community Services:
Finding a sense of community and belonging will help you feel more at home in your new home in Canada. As a start, you are welcome to join one of our churches that are located near you. We are your neighbours that are knowledgeable about the community. You can meet new people and make friends. These connections may also further your professional goals
by creating a network of people to help you find meaningful life. At the same time, we can offer spiritual and religious support as you are settling in your new environment.
Other than the fellowship and support from the United Church, there are a number of non-profit organizations that can provide newcomers assistance. For more information about these agencies and their services, please visit: https://www.canada.ca/en/immigration-refugees-citizenship/services/new-immigrants/new-life-canada/community-connections.html
For example, in the Mississauga area, the following are organizations that specifically cater their services to the Chinese community: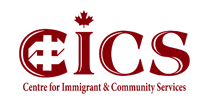 https://www.cicscanada.com/en/